"There comes a point when the mind can no longer accept the relentless terror ripping it apart, and panic gives way to complete and utter breakdown."
"No matter how hard you try to resist, you will crack. Because everyone has a breaking point."
Halloween Horror Nights XIV was the 14th Halloween Horror Nights event. Asking guests "What's Your Breaking Point?", it featured the first, and so far only time, that parts of both Universal Studios Florida and Islands of Adventure were used in the event. Featuring seven houses, four scarezones, a show, and parade, the event ran for 19 nights in October 2004.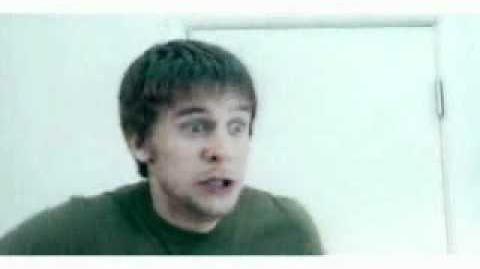 The Event
Edit
2004 was the first time since 1999 (or 1998, if one counts Imhotep as the icon) that the event didn't have an icon. Instead advertisements featured a bald victim in a straitjacket in the confines of Shady Brook from the Psycho Scareapy maze. Universal pushed for the event to take place in a condensed form in both parks. Portions of the parks were closed with only some attractions operating. The parks became so crowded, that Universal opened designated closed sections on Saturdays and Sundays to alleviate crowd control, and began inserting actors throughout Islands of Adventure to fill the dead space.
Guests entered the event through the Point of Evil (Port of Entry). At Islands of Adventure, guests were able to visit Bill & Ted's Excellent Halloween Adventure (Toon Lagoon Amphitheater) and Disorientorium (Carnage Warehouse), where the lines between sanity and madness were blurred.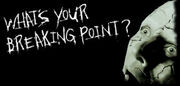 Two paths were open between the parks, each through a Scarezone: Field of Screams (Seuss Backlot), a cornfield where scarecrows and other creatures come to life, and Fright Yard (New York Backlot), an abandoned freight yard with scares behind every crate. These two scarezones formed a path past the soundstages which held the majority of the houses: Castle Vampyr (Soundstage 23), a gothic castle filled with vampires; Ghost Town (Soundstage 22), where the inhabitants of Lightning Gulch died but still haunt the town; Horror in Wax (Soundstage 20), an abandoned wax museum filled with creatures from Universal Studios' past; and Hellgate Prison (Soundstage 20), a prison whose inmates are rioting and the warden is ready to execute.
The final two houses, another scarezone, and The Festival of the Dead Parade were in Universal Studios. In Deadtropolis (Earthquake Queue), guests make their way through a zombie-infested city, while in Horror Nights Nightmares (Soundstage 44) the Halloween Horror Nights Icons terrorized guests. The final scarezone was Midway of the Bizarre (The Boneyard), a creepy carnival of oddities.
https://web.archive.org/web/20050315085132/http://www.ioacentral.com:80/forum/topic.asp?TOPIC_ID=5344&whichpage=21
http://www.horrornightnightmares.com/past-websites/2004/
Caro-Seuss-el
One Fish Two Fish Red Fish Blue Fish
The Cat In The Hat
Jimmy Neutron's Nicktoon Blast
Shrek 4-D
Twister...Ride it Out
Revenge of The Mummy: The Ride
Beetlejuice's Graveyard Revue
Jaws (Peak only)
Men in Black: Alien Attack (Peak only)
Poseidon's Fury
Dueling Dragons (Peak only)
Jurassic Park River Adventure (Peak Only)
Dudley Do-Right's Ripsaw Falls (Peak only)
The Amazing Adventures of Spider-Man
Doctor Doom's Fearfall
Incredible Hulk Coaster
Storm Force Accelatron
https://web.archive.org/web/20051214053845/http://www.ioacentral.com:80/news/columns/barrys_backwater_bar_stool/horror_vacation_part_two.htm
Merchandise and Collectables
Edit
The advertisement for this year's event was subject to mild controversy due to accusations of being offensive to mentally ill people.
According to this, the Halloween Horror Nights XIV website had the names of Art and Design Members all over it.
List of Resources
Edit
http://web.archive.org/web/20081028211222/http://hhnvault.com/haunts/hhn14_facts.htm